Andy Warhol Prints for Sale from Edward Kurstak Gallery
Is it time to redecorate the walls in your home or office? Maybe you're ready to give a colleague a gift that'll make their jaw drop. Or perhaps you're ready to start investing in art and want to begin with a foolproof first purchase. Maybe you're even looking to expand on the collection of artwork you've already got started. No matter where you are on your path with sourcing and purchasing fine art—from beginner to experienced pro—Edward Kurstak Gallery is certain to have something to appease your tastes and that you'll be glad to hang in your personal collection or give as a gift.
And if it's Andy Warhol artwork you're looking for, consider yourself in luck. Edward Kurstak gallery has one of the most diverse collections of Andy Warhol prints, serigraphs, lithographs, posters, invitation cards and more on the market—and Warhol is, in fact, our best-selling and top-requested artist.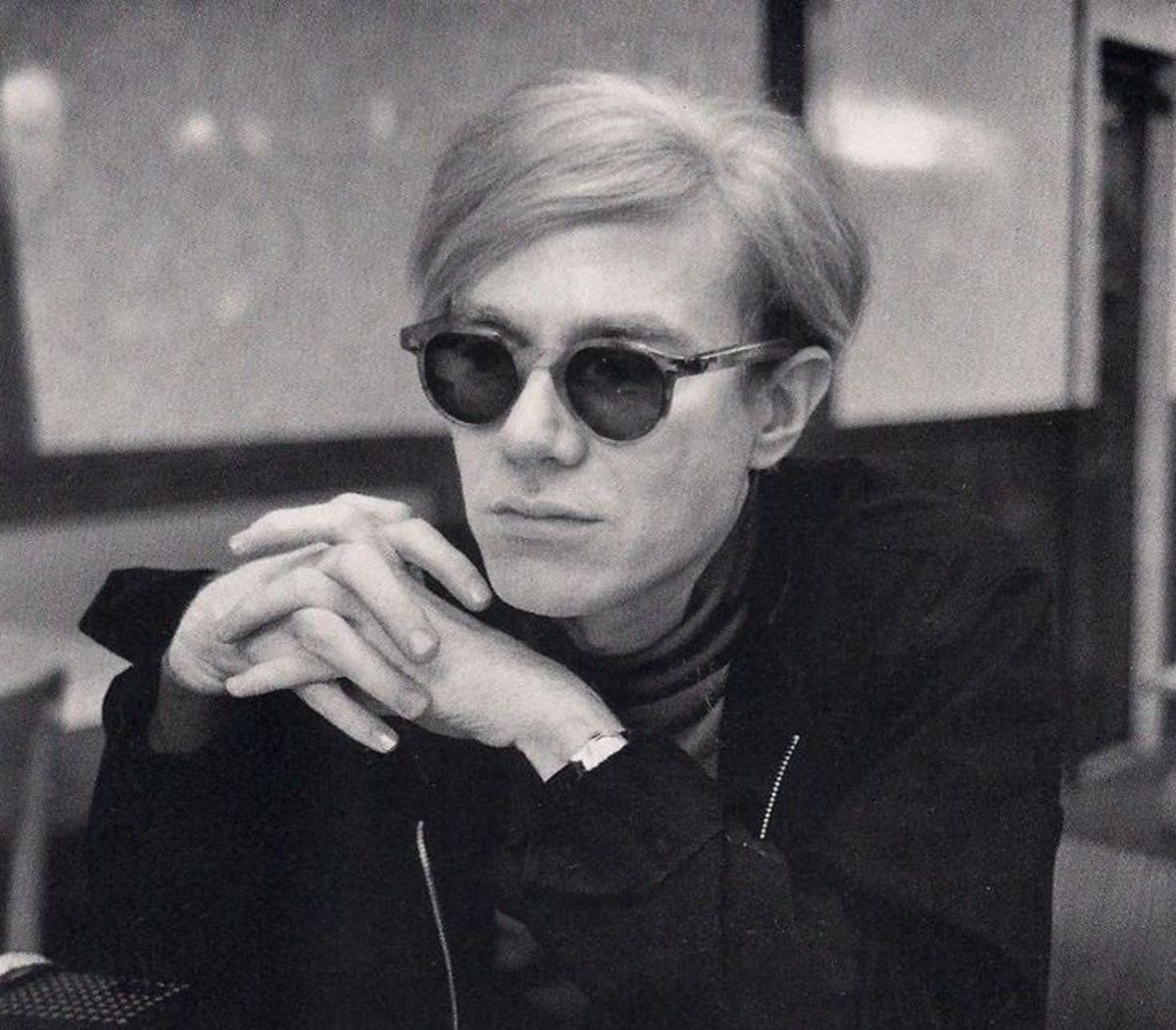 Andy Warhol
Who was Andy Warhol?
Andy Warhol was a leading figure in the postmodernist visual art movement called pop art who rose from humble beginnings to become one of the most successful and famous artists of his generation. In his artwork, Warhol fused together his love for illustration, consumerism, fashion and celebrity culture with his training in commercial art and advertising. He became an early adopter of the offset silk screen printing process which enables relatively easy and quick duplication of paintings, and which thereby allowed him to create work using a mass production process that reflected the subjects he put onto his canvases.
Andy Warhol's Prints >
About Andy Warhol's prints
Andy Warhol's prints that were made using this offset silkscreen process are many and varied and appear now mostly in the secondary art market. The primary art market refers to the first time a piece of artwork comes to market, and the price that a piece sells for on the primary market, which is inclusive of the price set by an artist, gallerist or auctioneer, sets the base value of that piece. The secondary market is where a piece lies after it has been sold at least once—and this reselling market is where almost every piece of Warhol artwork sold nowadays exists.
Andy Warhol's prints, especially—which include screenprints, silk screens, serigraphs, lithographs, posters, invitation cards and—thrive within the secondary art market and continue to be heavily traded. And Edward Kurstak offers an exceptional selection of second-hand Warhol artworks. Most of the selections in our gallery are signed; however, some are not. And most are original—however, some are merely publisher's proofs. We label these details for every piece so you can be certain of what you're purchasing. And if you ever have any questions, feel free to contact us immediately so we can help you resolve whatever issue you might be having.
Buy Warhol Prints Now >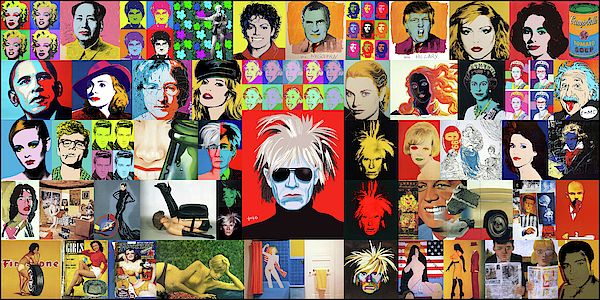 Andy Warhol Prints
Edward Kurstak's Pop Art Collection
About Edward Kurstak's collection of pop art
Pop art is owner Edward Kurstak's favorite genre of contemporary and modern art, and our gallery has traded hundreds of original pieces of pop art, as well as lithographs, serigraphs & ephemera in the almost twenty years that have passed since we first opened our doors. Among all pop artists, we deal most heavily in pieces by Andy Warhol, Keith Haring and Roy Lichtenstein—though we have more artists beyond these three in our collection. Take a look for yourself: the piece you've been searching for may be waiting!
Explore Our Gallery >
Shop Andy Warhol Prints By Type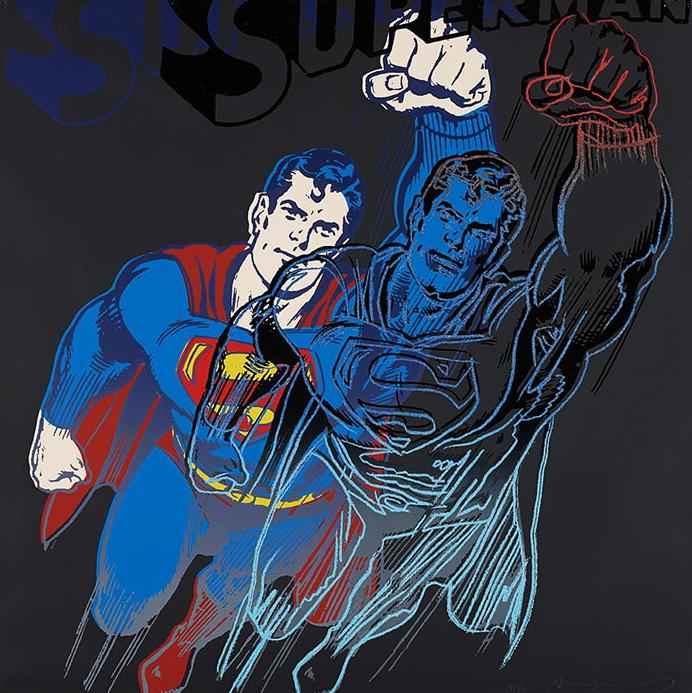 Andy Warhol Prints For Sale
Silk screen printing, also called serigraph printing, involves a process by which a mesh is used to transfer ink onto a surface—including canvas or other fabric, or even wood or other surfaces in particular cases—except in areas that are blocked so the ink cannot penetrate the mesh. Andy Warhol made particular use of silk screens, and many of the pieces of our Andy Warhol art for sale use this technique.
Andy Warhol Prints >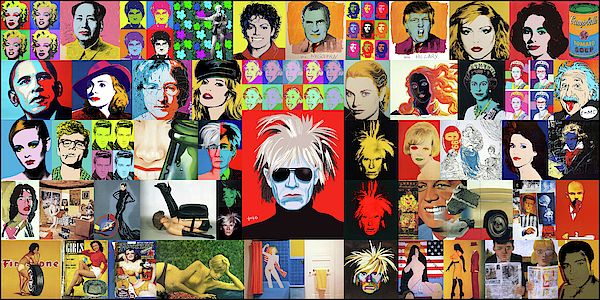 Andy Warhol Posters For Sale
Edward Kurstak's collection of Andy Warhol posters includes posters for his own events including as gallery and exhibition openings, posters for others' events that Warhol was contracted out to design and produce and more. Most of these Warhol artifacts for sale through Edward Kurstak Gallery were limited edition in their time and have never been reproduced—thereby decreasing the chance that duplicates exist on the market.
Purchase Warhol Posters >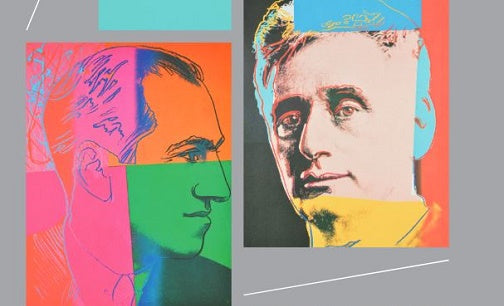 Andy Warhol Ephemera For Sale
As with every artist who worked or works at his level within the art world, Andy Warhol's artistic output commanded the attention of the public, and many pieces of ephemera—that is, pieces that contain his work on invites, mailers, advertisements and more, including commissioned pieces for galleries, concerts, advertisements and other printed and/or short-run reproduced materials. These pieces of ephemera may have not been expected to be traded; however, they sell on the market due to their exclusivity and the fact that they are limited in number.
Purchase Warhol Ephemera >
Related Artists
In addition to the artists above, Edward Kurstak Gallery also traffics a high number of pieces by Shepard Fairey and other revered pop artists who command high prices in the market. Search our entire collection now to see works you won't want to miss.
About Edward Kurstak Gallery
Edward Kurstak Gallery is proud to serve various niches of the collector community while helping to cut the costs of traditional gallery purchases by offering verified, collectible and valued ephemera as well as original pieces of artwork for investors at all levels via our online gallery. Our focus is primarily on pop art, street art, photorealistic art and other postwar art movements, and our gallery a large selection includes a large majority of works by recent artists including Andy Warhol, Keith Haring, Shepard Fairey, Charles Bell and others. Whether you're looking to buy a specific, signed piece of Andy Warhol art for sale or just to browse, take a look at what we have in store. Your first, or next, investment in fine art could be waiting.